Today was another special day at Wesley kindergarten as today we celebrated the upcoming Dragon Boat festival with a range of games and activities based on the traditions of this unique holiday. The Dragon Boat Festival is an important traditional Chinese festival that takes place each year on the 5th day of the 5th lunar month. On this day we do many things, such as eat zongzi (a type of sticky rice dumpling), race dragon boats, and wear traditional clothes to commemorate Qu Yuan, a patriotic poet from ancient China. These all sound like really fun things to do, but how did we fit so much activities into just one short day at kindergarten? Well, let's follow the pictures below and discover the 2020 Dragon Boat Festival at Wesley!
"玉粽袭香千舸竞,艾叶黄酒可驱邪。"炎热的夏至节气刚过,我们又迎来了粽子飘香的时节——端午节。端午节是我国的四大传统节日之一,在沈从文的笔下,端午节日是充满童趣的,"当地妇女、小孩子,莫不穿了新衣,额角上用雄黄蘸酒画了个王字。"
这一天,我们做很多事情,比如赛龙舟,挂菖蒲,吃粽子,以及穿传统衣服纪念中国古代爱国诗人屈原。这些听起来都很有趣,但唯诗礼大家庭是如何把这么多的活动和游戏融入到幼儿园短短的一天呢?一起来看吧!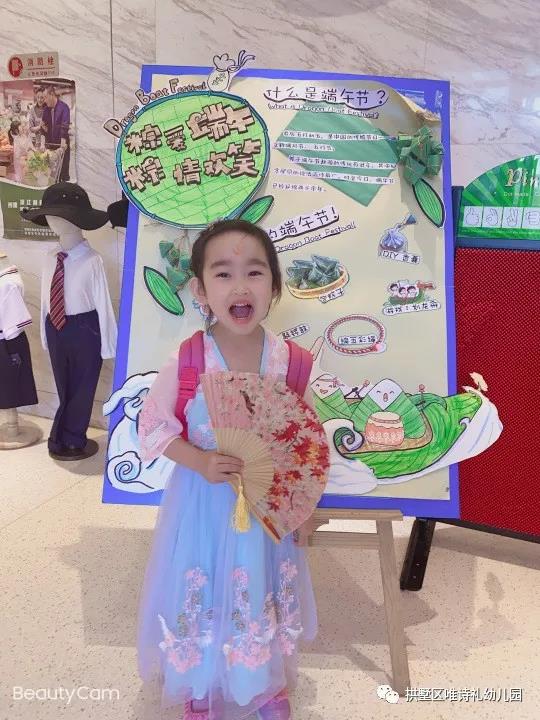 I am a king
This morning at the gate to our kindergarten, the teachers were enthusiastically greeted by all of our boys and girls wearing their beautiful traditional clothes. Once we completed our daily health checks, we had the chance to complete another tradition of the dragon boat festival for children; painting the word "King" on our forehead. The words are painted on children's foreheads during the Dragon Boat festival to ward off evil and drive away diseases. It also keeps the mosquitos away from us!
"彩线轻缠红玉臂,小符斜挂绿云鬟",一大早,唯诗礼的宝贝们穿上漂亮的传统服饰开心地来到幼儿园,老师们像往常一样热情地迎接了所有宝贝们。完成日常的健康检查之后,老师给愿意的宝贝们额头上点雄黄。它可以帮我们驱除邪恶和疾病,也使蚊子远离我们!
Learning and playing
Today each class celebrated the Dragon Boat Festival with their own activities and games inside their respective classrooms. Let's take a look!
今天,每个班都有不同的活动和游戏来庆祝端午节。让我们来看看吧!
K1A
The children in K1A had a busy morning making special mosquito repellent bags. This crafting activity was a lot of fun and gave us something we can put in our bedrooms to keep us save from annoying mosquito bites.
After the crafting activity was done, Teacher Kathy and Teacher Xiaolu taught the K1A kids some festive dances. Look at them go!
K1A的孩子们制作了特殊的驱蚊袋。制作活动结束后,Kathy老师和小露老师教小A班的孩子们欢乐的节日舞蹈。
K1B
The K1B class focused on the Dragon boat races part of the Dragon boat festival as the theme for their activities. First learning a little about the history of the festival and why we race dragon boats, then the K1B kids were ready to race their own 'dragon boats'. The two teams raced against each other, and Teacher Xiaoyi was the drummer encouraging everyone to row as fast as they could. Well done everyone!
小B班以龙舟赛为活动主题。在了解端午节节日传统赛龙舟的历史渊源的基础上,小B班的孩子们准备了自己的"龙舟"比赛。两队互相竞争,小忆老师是鼓手,鼓励大家尽可能快地划船。每个人都玩得很开心!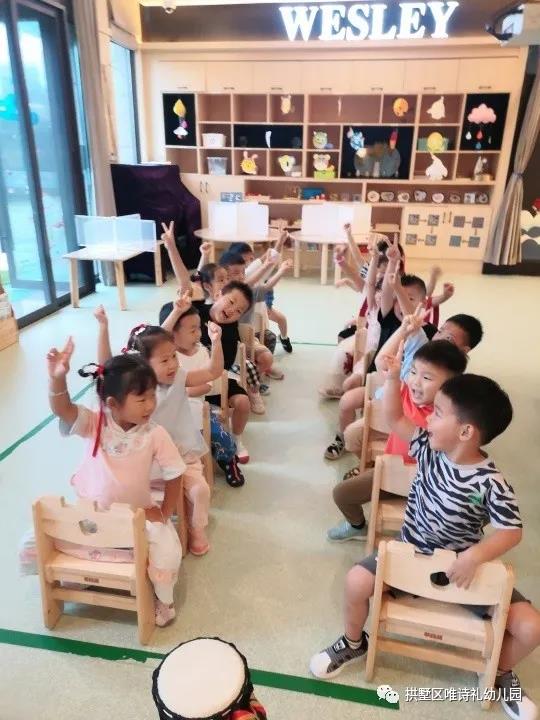 K2A & K2B
K2A and K2B learned about why we do the things that we do on this day. The K2Aand B teachers taught the kids why we eat zongzi and why there are dragon boat races during the Dragon boat festival.
Then they had an interesting crafting activity – using a lot of different ingredients to make a mosquito repellent bag. It will keep us safe while we sleep at night.
中A班和中B班的宝贝们也了解了端午节的风俗习惯,比如为什么有些地方会吃粽子?为什么在端午节期间有龙舟比赛呢?孩子们都迫不及待把他们用不同植物制作的驱蚊袋带回家啦!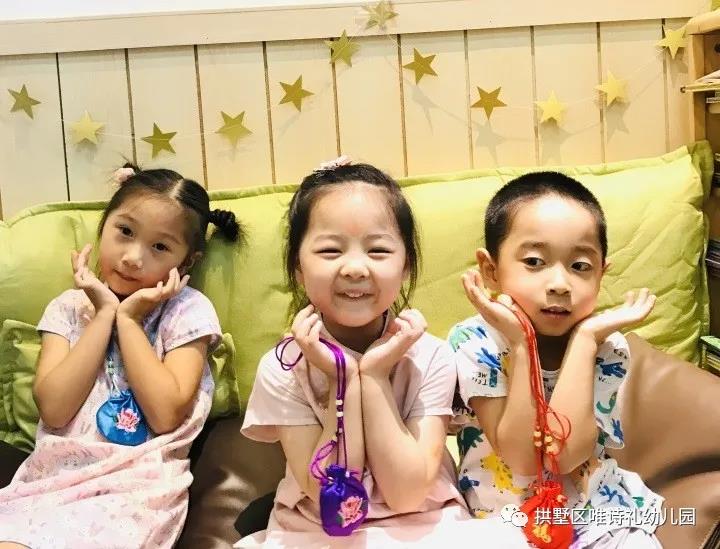 K2C
After learning about some of the more common traditions of the festival, K2c kids got to work making a drawing of their favourite kind zongzi filling. They were all kind of different ones from the kids, from sweet and savoury to sour and even spicy. Some strange and some more common. Great job K2C. What is your favourite filling?
粽子不仅是舌尖上的美味,更是一个民族难以割舍的温馨。中C班的宝贝们了解一些节日传统后开始画他们最喜欢的粽子。每个孩子喜欢的馅儿都不同哦!有甜粽子,咸粽子,还有喜欢酸味粽子,甚至辣味的粽子!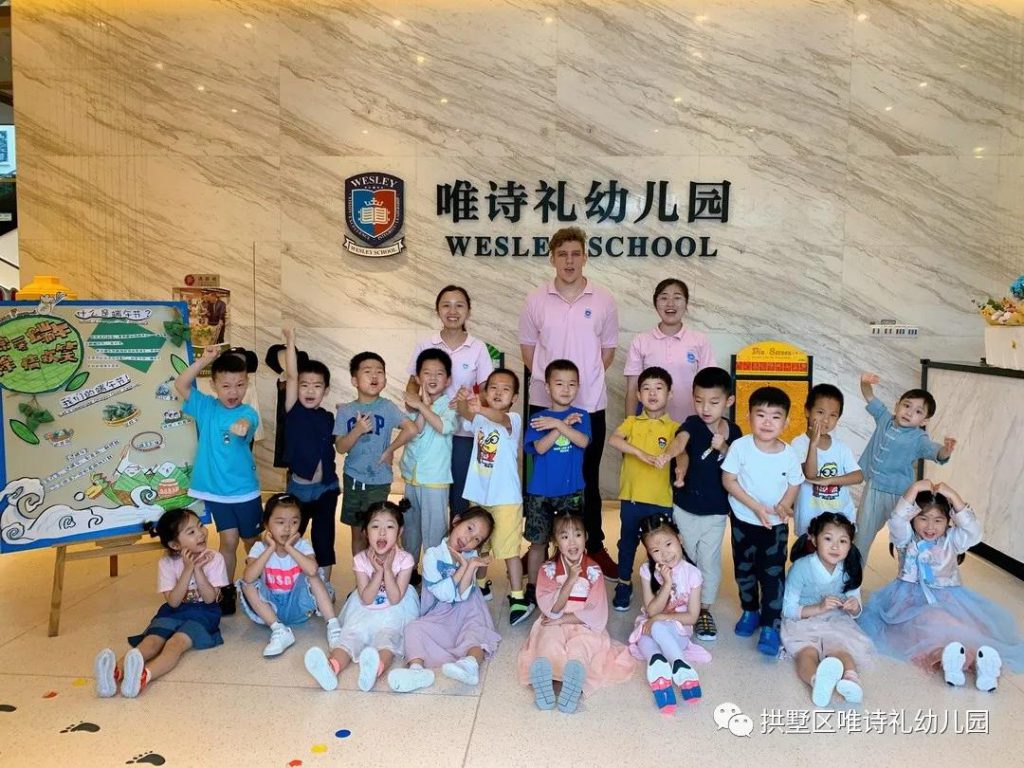 K3A
K3A kids had fun learning about the Dragon boat races and how much work the teams that race them put it. They liked it so much they decided to make their own Dragon boats. Super Job!
大A班的孩子们今天学到了如何组队赛龙舟,快看他们自己制作的龙舟!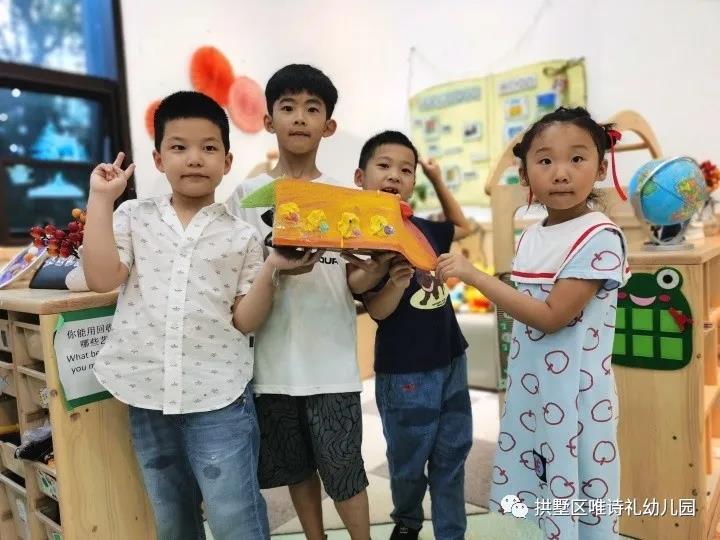 K3B
K3B celebrated the holiday by making some zongzi of their own. They discussed the different materials that they needed and got to work making their perfect zongzi. Wow, they look so tasty!
大B班的孩子们制作了粽子来庆祝端午节。在制作粽子的过程中她们学习了如何包粽子以及包粽子需要的材料。看,多么可口的粽子!
A truly wonderful day of activities full of children's smiles and laughter. We were delighted to be able to celebrate this special day together in the loving environment of our kindergarten. All our kids can't wait to get home to tell their family all about the fun they had in kindergarten today. We wish everyone a happy Dragon Boat festival and hope that you have fun celebrating at home with you families. Can't wait to see you all again after the break.
唯诗礼的今天充满了孩子们的欢笑声。很开心能在充满爱的唯诗礼大家庭一起庆祝这个特殊的节日。所有的宝贝们都迫不及待地想回家告诉家人们,他们今天在幼儿园过得多么快乐!祝大家端午安康,希望您和家人一起在家里过得愉快。期待在假期后再见到你们!