Wesley School Graduation Ceremony 2020
——唯诗礼拱墅园2020毕业典礼完美落幕
Graduation is a special day in our educational journey, and this is the first graduation of the children young lives. Over the past three years there was laughter, smiles, tears. We made friends, we learned new things, we succeeded, we failed, we tried again. We took the most important steps on the way to being lifelong learners, because we will never stop exploring or asking why. On Saturday the 11th of July 2020 the Wesley adventure concluded with the graduation of K3A and K3B. Of course, a day as special as this must be celebrated in style, a day to remember all of the happiness that will last forever. Let's see how the Wesley School class of 2020 left their mark on the graduation ceremony!
2020年7月11日上午9时,杭州唯诗礼幼儿园拱墅园区毕业典礼在早教中心小剧场隆重举行。毕业幼儿及他们的家人、老师和嘉宾们欢聚一堂,共同见证了孩子们的第一个毕业典礼,这是孩子们人生的第一座里程碑,是成长的标志,是另一个美好的开始!三年的朝夕相处、三年欢笑嬉闹,我们在唯诗礼积极探究,勤于思考,主动交往,快乐游戏。孩子们将带着唯诗礼学习者的特质告别亲爱的幼儿园,在爱与祝福中开启人生新的篇章,去感受另一个新奇的世界!
悠悠毕业季,浓浓师生情。老师和孩子们用精彩的表演、热烈的掌声、美好的祝福为孩子们三年的幼儿园生活画上一个完美句点,欢笑和泪水定格在这个美丽的盛夏。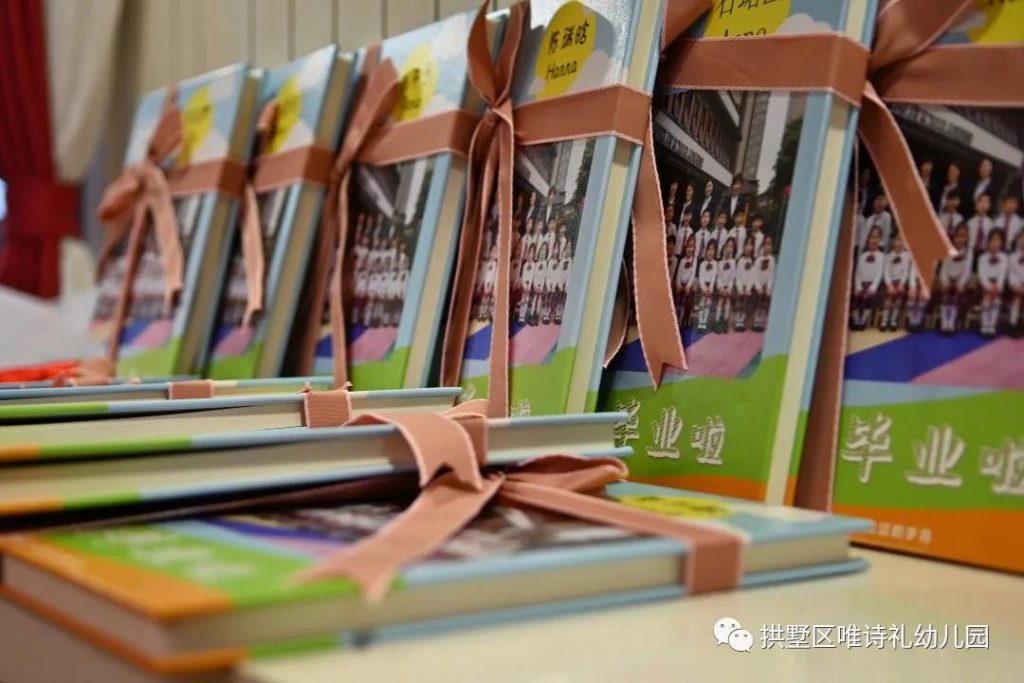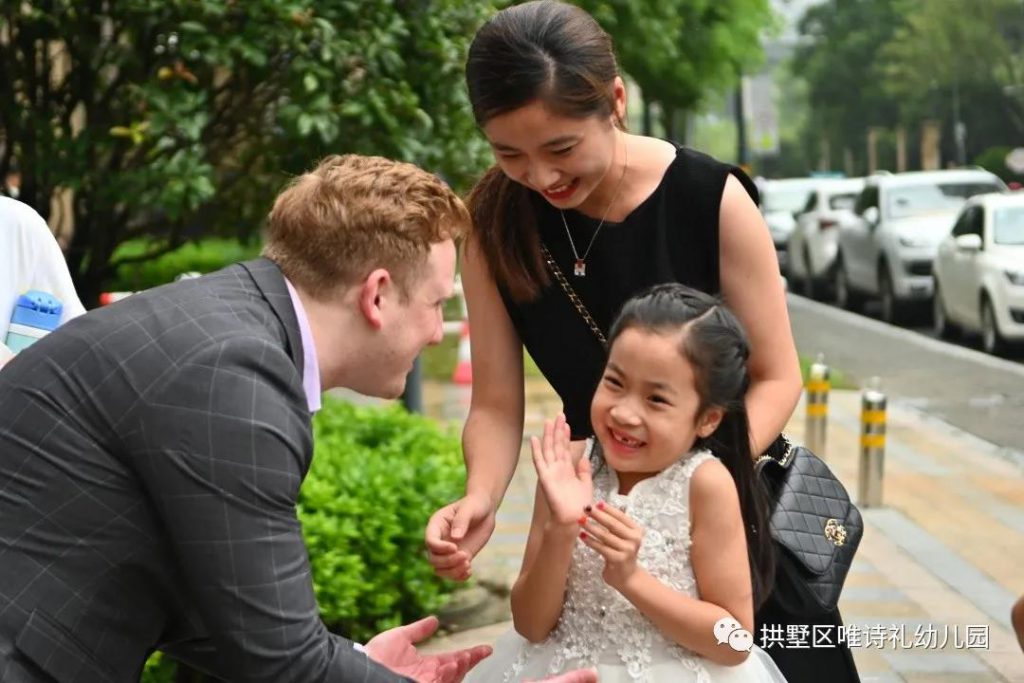 Let the Party Begin!
K3B kicked off graduation day in style with their musical play performance of 'Chinese Doll'. Our wonderful audience was amazed by the stunning display. Every detail – from the costumes to the chorography was just perfect. We even had the surprise of being joined by some K3B family members on stage for this performance.
K3A's opening piece was a street dancing performance from some of the K3A boys. With their handsome outfits and quick moves, they wowed the audience in attendance. This was the ideal way to get everyone ready for the upcoming ceremony.
毕业典礼以音乐剧《中国娃娃》和街舞拉开了序幕,节目类型丰富多彩,百花齐放,每个节目都蕴含无限的创意与想象,同时也寄托着美好的祝福与期许。孩子们的表演活泼生动、童趣盎然,一蹦一跳、一语一笑,举手投足间都彰显着唯诗礼宝贝的自信从容、阳光积极、才华横溢的精神风貌,赢得了在场所有人的阵阵掌声。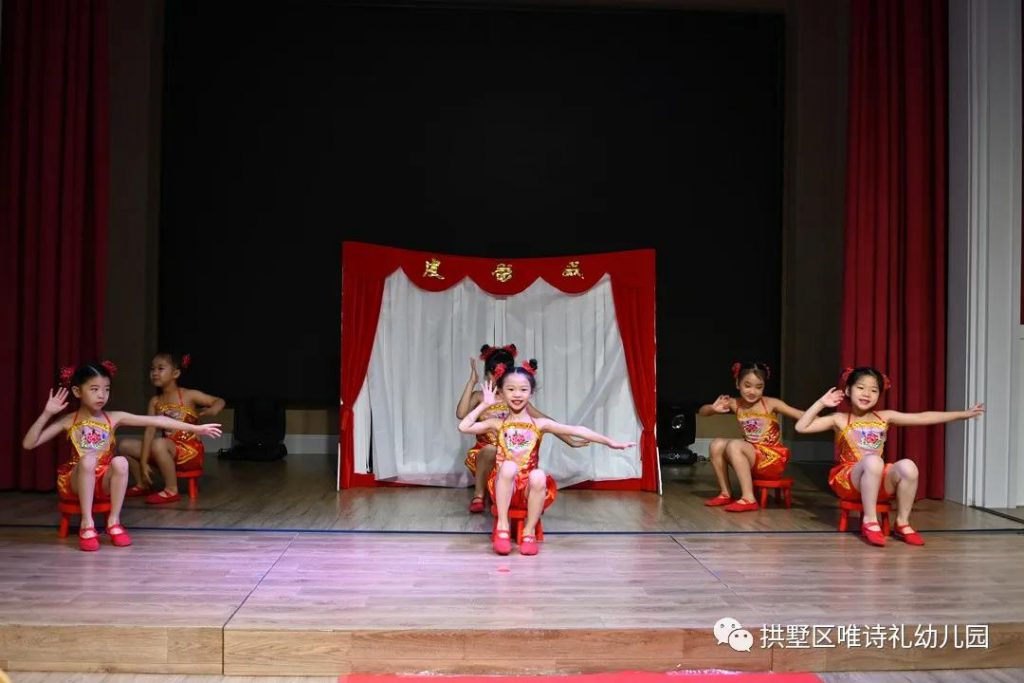 Opening Words
Graduation hosts Teacher Qiuqiu and Teacher Adrian got formal preceding's underway by welcoming distinguished guests, family members and of course, the graduating children to the ceremony. The role of hosting was not only limited to teachers, however. On this day some of graduating children also helped out with hosting duties. Wonderful confidence and charisma displayed, just like true professionals. Well done guys!
令人印象深刻的是,唯诗礼毕业典礼的主持不仅有裘裘老师和Adrian老师,更有来自K3年级的小主持,他们同样展现了富有魅力的自信与感染力。
So Many Happy Memories
On a day filled with so many wonderful emotions – pride, excitement, gratitude, happiness and even sadness – we had the honor of sharing just how we feel and how much our teachers care about their children. Principal Baolandy and Principal Xiaopeng shared their deep love with everyone through their thoughtful blessings. Next we had heart felt speeches from Teacher Ben and Teacher Natalie during their respective class's ceremony. In the morning Teacher Ben told everyone the tale of his kindergarten teacher recognizing him 15 years after leaving her class. In the Afternoon Natalie reminded us that we can all learn from each other, with her story of one of her students teaching her the word 'atmosphere' in Chinese. Powerful and moving displays of the love and the bonds that have been built to last forever.
毕业,一个让人百感交集的日子,成长、感恩、留恋、祝福、希望汇集在一起,它让每一个身在其中的人回味无穷。
毕业典礼上,卫斯理国际教育联合创始人、学术总监兼总园长李晓鹏女士和唯诗礼拱墅园园长于宝兰女士满怀着激动的心情,深情回顾了孩子们在幼儿园生活的点点滴滴,带来一番勤恳意切的致辞。大班的主班老师Ben分享自己幼儿园老师在他毕业15年后仍然认出他的回忆;Natalie则讲述自己从孩子那里学到关于"大气层"的小故事。相信,园长妈妈和老师们的暖心祝福将伴随孩子们走向更长远的未来!
孩子们在幼儿园享受的快乐时光,离不开家园共育,爱的接力。毕业生家长也分别以不同的视角,向大家分享了孩子在幼儿园的成长经历。他们感恩于幼儿园学习生活给予孩子们身心的濡养,感恩于孩子们在老师们的守护和陪伴下,成长为一个个健康快乐、富有创意和国际视野的人!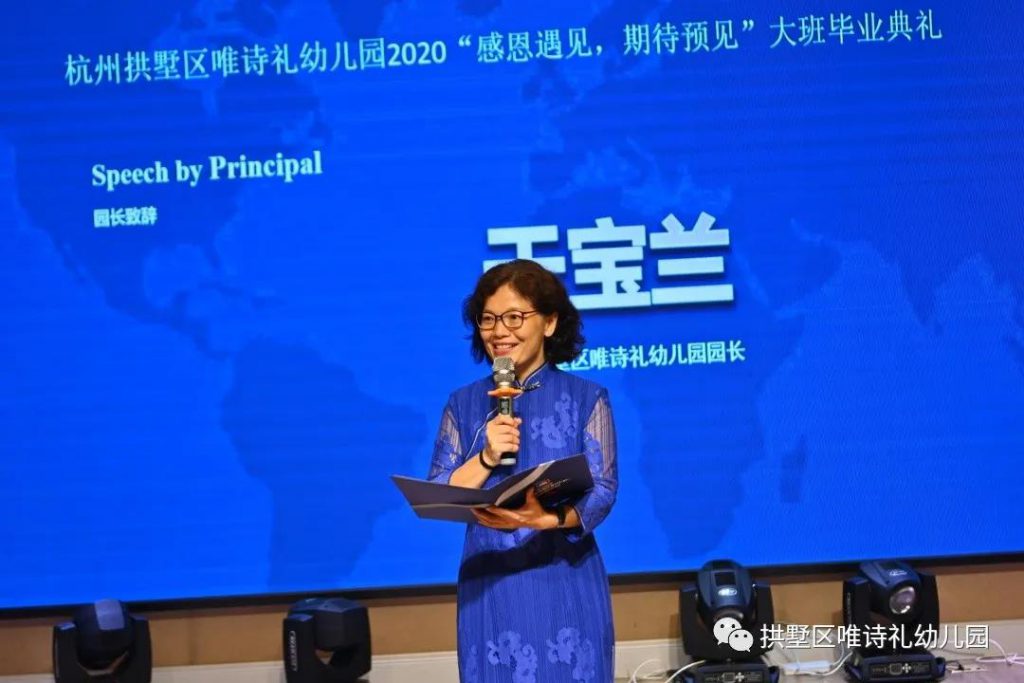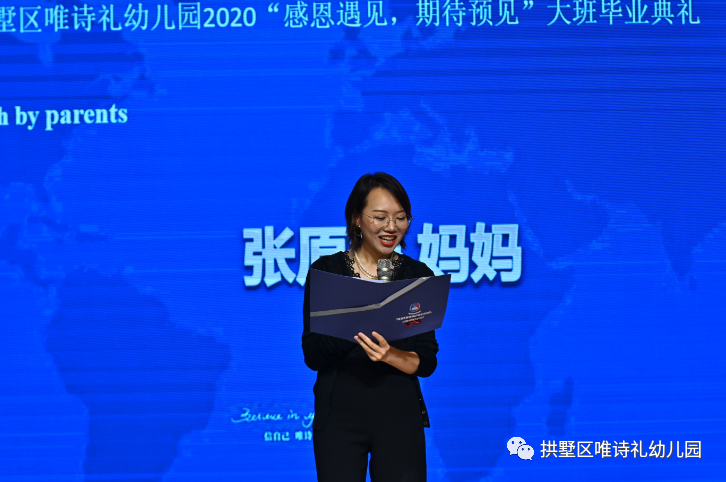 We Graduated!
Principal Baolandy and Principal Xiaopeng presented the K3A and K3B classes with their graduation certificates. And with that the first big step in the children's educational journey has been taken. What a great achievement. What a special family.
音乐声响起,孩子们身着毕业礼服,昂首挺胸,自信从容地走上舞台,他们从李晓鹏园长和于宝兰园长手中接过毕业证书,小小的脸庞上洋溢着幸福和自豪,也流露出对老师们的真挚谢意和对幼儿园的深深眷恋。于园长为每一个孩子送上离别前的拥抱,以庄重的仪式感为一个幼小的心灵送上满满的爱与祝福。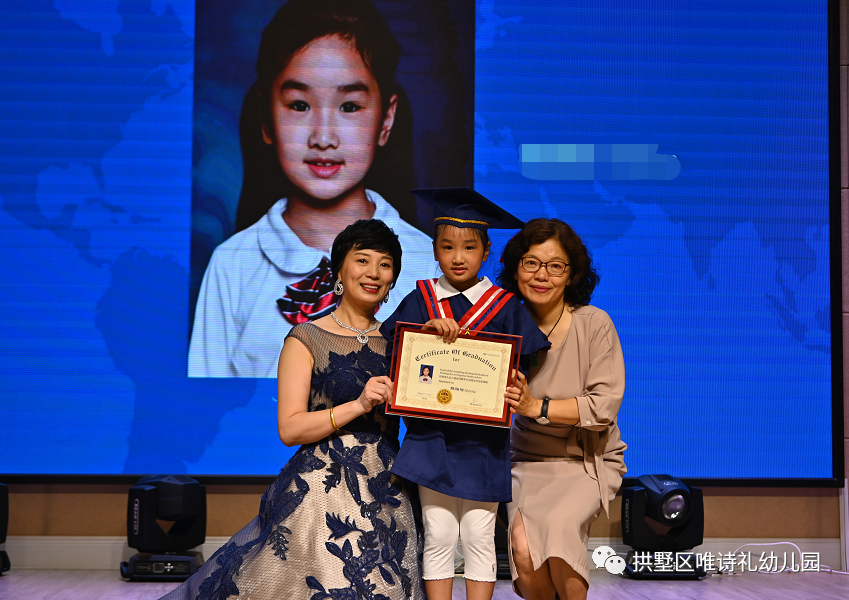 I can dance, I can sing, I act, I can do anything!
Following the presentation of the graduation certificates it was time to enjoy the many colorful performances that have been put together by the children and the teachers for this special occasion.
接下来,精彩而丰富的表演带我们再次回到孩子们在幼稚园里度过的温馨而甜蜜的日子。这里定格了孩子们每一次欢笑与泪水;这里记录了孩子们每一个希望与梦想;为孩子们珍藏最难忘而美好的回忆。
K3B
All K3B children got together to perform a high energy dance.

K3B充满活力的舞蹈《Better when I'm Dancing》。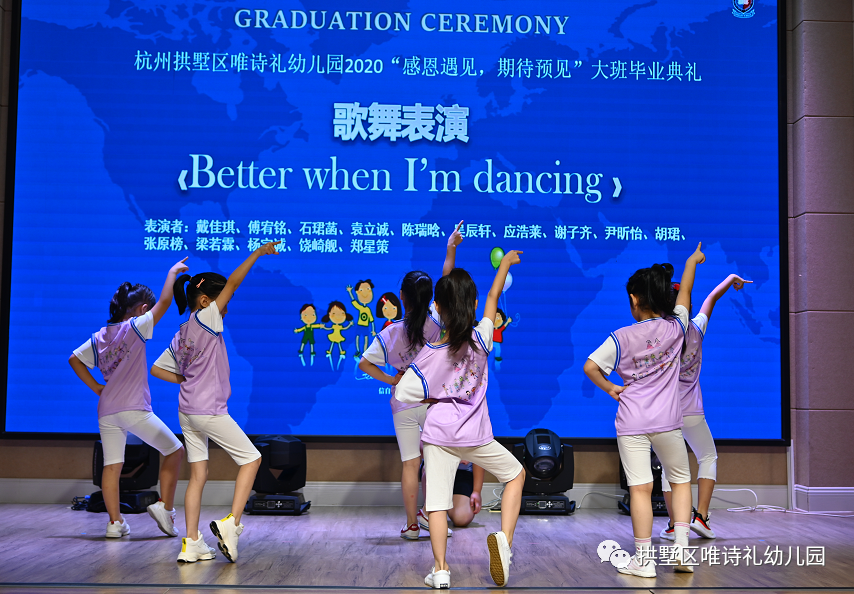 Teacher Hu Xiaoyi and Teacher Gloria preform a mesmerizing musical duet with the Piano and Gu Zheng.
琪琪老师和胡骁昳老师钢琴古筝合奏《大鱼》。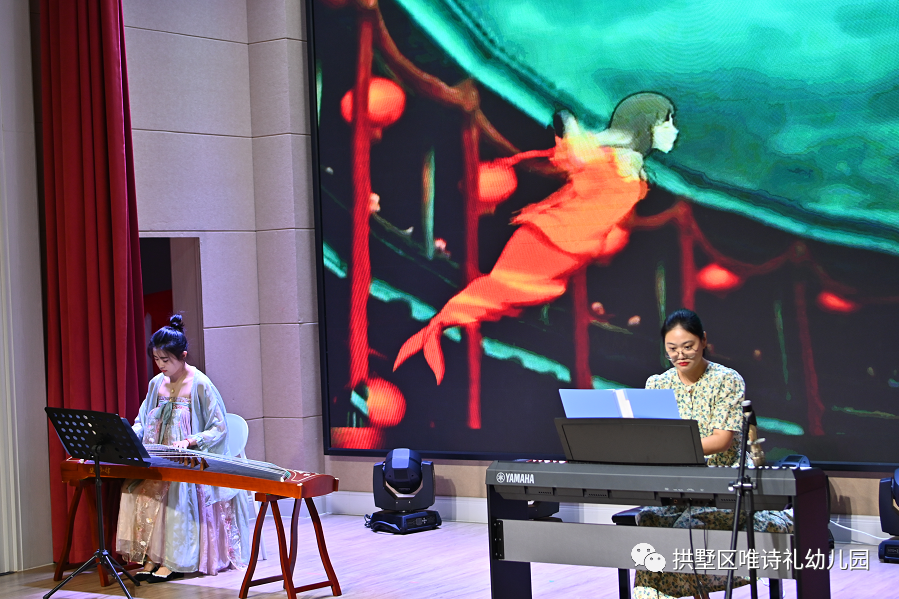 Next was a performance from K3B girls and their fathers. A loving reminder that a girl is always Daddies little angel.
女儿们总是爸爸的小天使,K3B的女孩子们和爸爸为大家带来表演《爸爸的话》。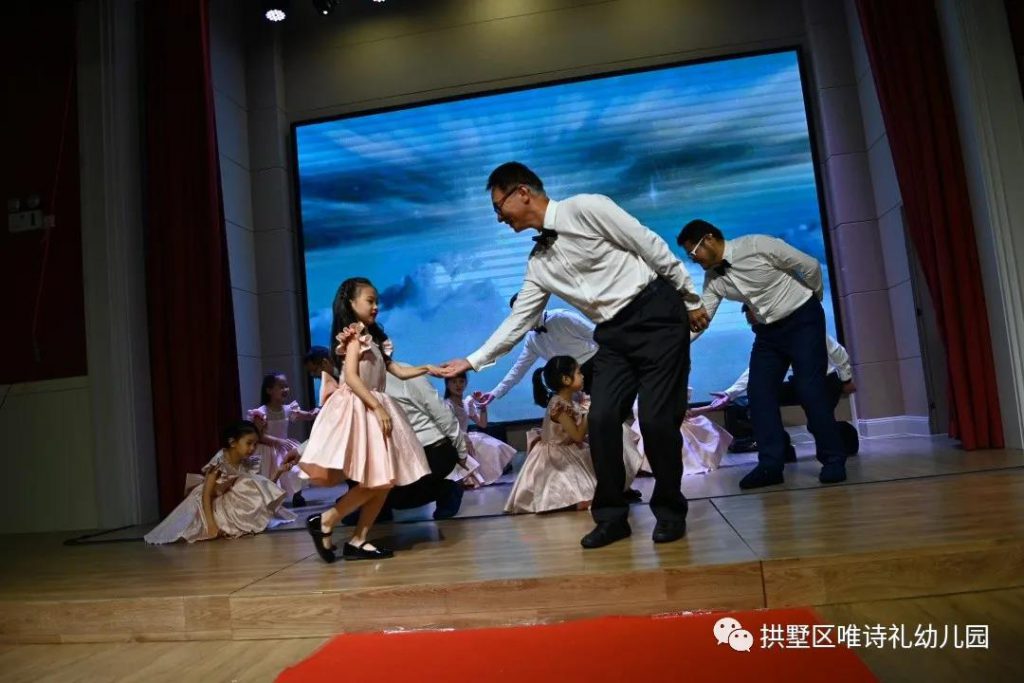 What about the boys and their father then? Well they also had a super cool basketball performance, complete with matching uniforms.
男孩子们和爸爸炫酷的篮球舞蹈掀起了毕业典礼节目的小高潮。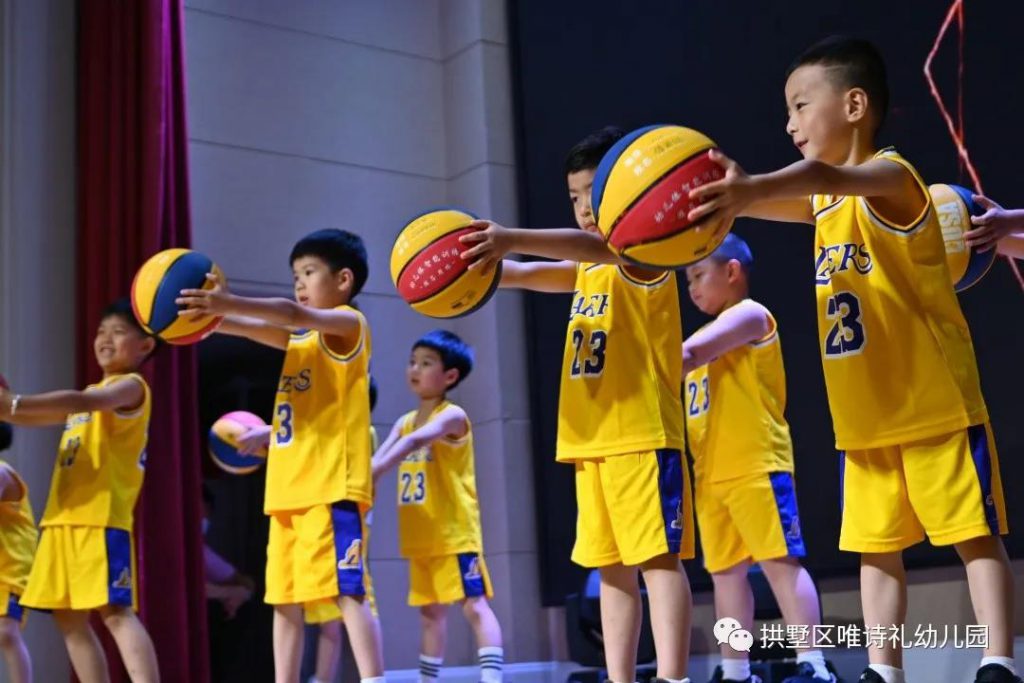 The mothers of K3B brought us a surprise fashion show. Very beautiful.
让人惊喜的妈妈们的时装秀表演。
Teacher Ben also got involved in the performances when he played the guitar while the children sang a beautiful version of 'Touch the Sky'.
在Ben的吉他伴奏中,孩子们演唱"触摸天空"。
Next was an Orff musical performance with wooden fish instruments, symbols and xylophones.
奥尔夫乐器演奏。
Some of the K3B kids showed us their tremendous piano skills with these two songs on the Piano.
K3B的小朋友用三声部合奏的演奏形式带来表演《我们来做个三明治》和一曲四首连弹《神秘的瞬间》。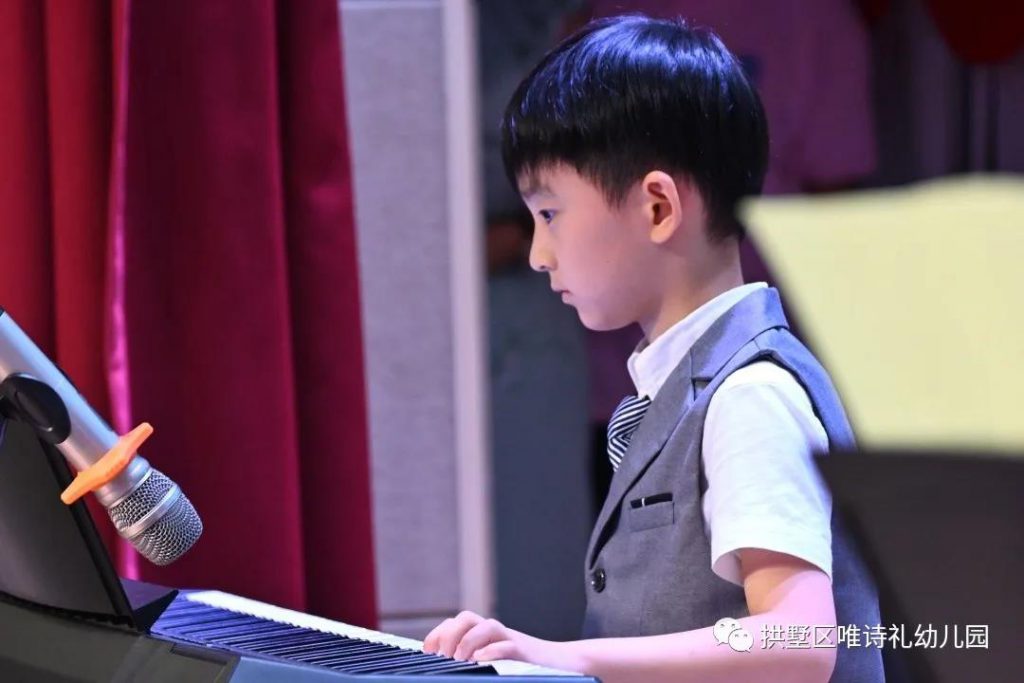 Before the final performance, Teacher Juile, Teacher Gloria and Teacher Cao read a heartfelt poem to their graduating class 'Goodbye, Dear Children'.
K3B老师们诗朗诵《再见,亲爱的孩子》。略带哽咽的声音里饱含的,全是对孩子们的不舍与期望,既不舍时光匆匆即将离开,又期望他们在更广阔的天空翱翔。
K3B's graduation ceremony was fittingly topped off with a final group performance of a song, Well done!
K3B全体毕业生以一首毕业歌《唱得响亮》为典礼华章的最终乐符,老师和在场嘉宾们泪光交错,一起用相机记录下这难忘又感动的瞬间。就像歌中唱的那样,希望每一位宝贝都能乘着音符,飞去想去的地方。在座家长一同感谢呵护孩子成长的老师和园长们令人动容。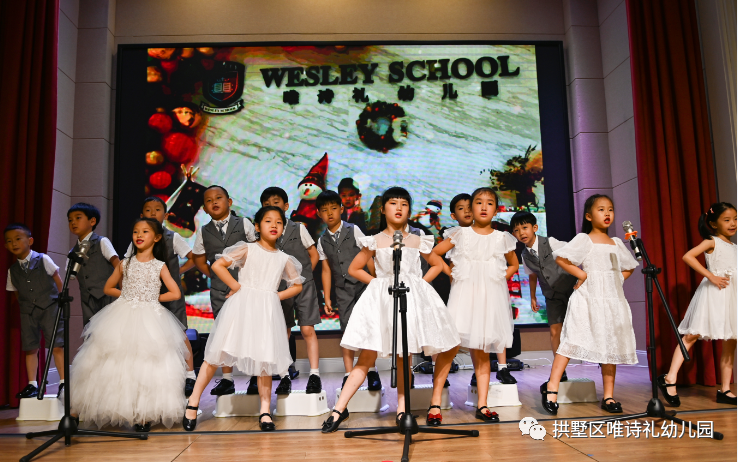 K3A
K3A kicked off their performances with a short play that they chose to perform for everyone as a reminder of the fun that everybody had during English Read Aloud classes.
下午K3A的毕业典礼以"超级冠军"的街舞开场,之后的童话剧向大家展示了唯诗礼特色课程Read Aloud的学习成果。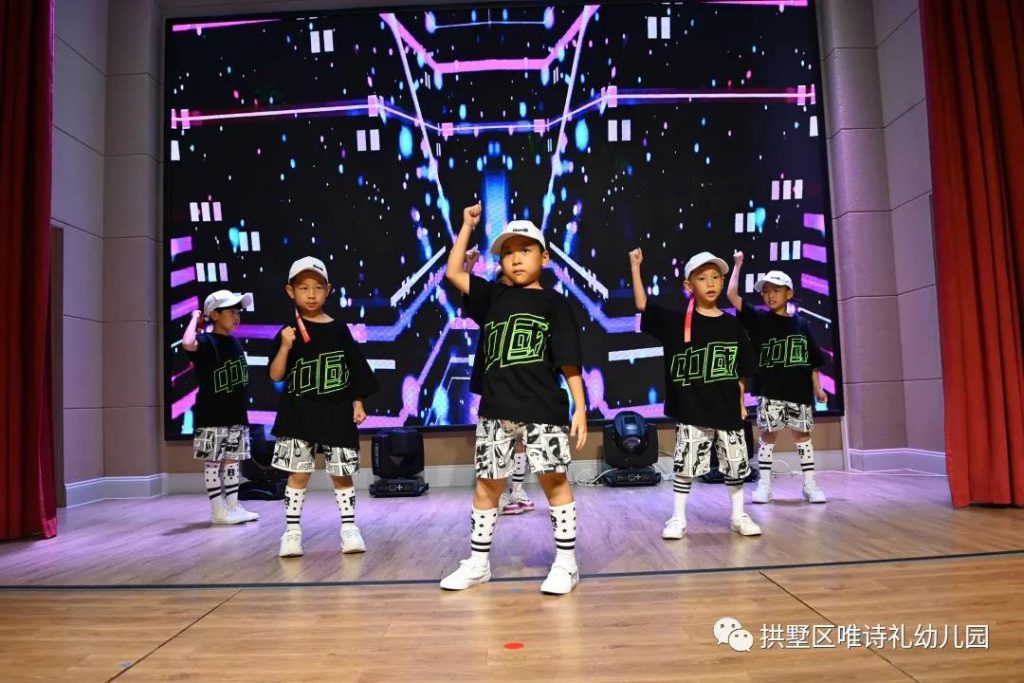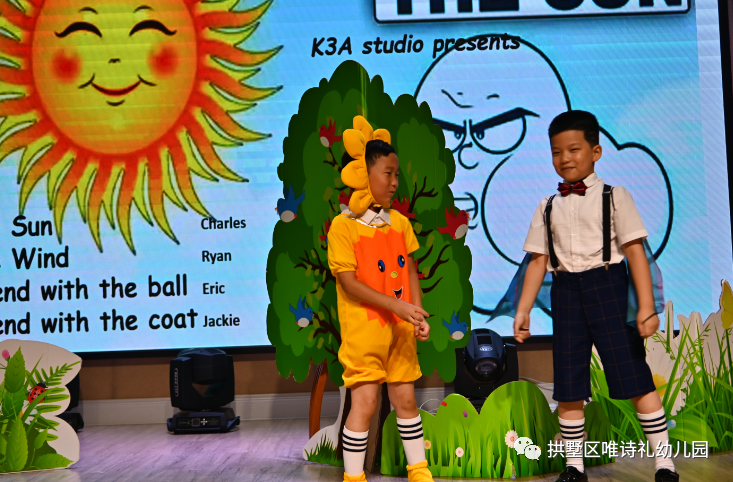 A day to be with your family. Alden's older sister came to Wesley school to share her singing performance with us all. So wonderful
Alden的姐姐与大家分享她美妙的歌声《梦想成真》。
Next the entire K3A class came together to perform 'Hello Goodbye'. Graduation day represents a kind of 'goodbye', goodbye to teachers and friends. But it also represents a 'hello', hello to new friends and new experiences.
当K3A的大合唱《hello goodbye》响起,曲终人不散,每个人都怀着深深的感恩与惜别之情。
We heard the beautiful message of thanks being giving to the teachers through song
手语舞蹈《听我说谢谢你》。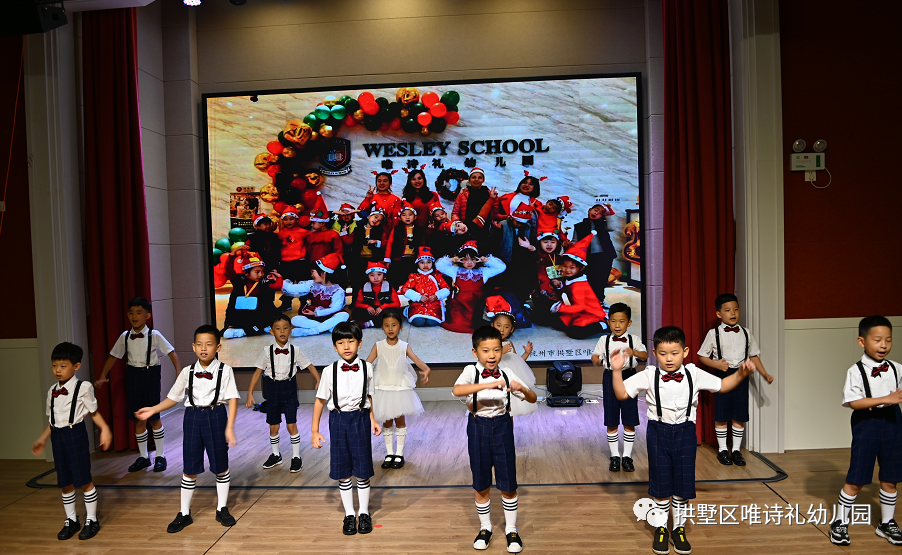 Jackie's mother showed us the amazing beauty of traditional flower arrangement and tea culture with her performance.
花道表演,Jackie的妈妈向我们展示了传统插花和茶文化的神奇之美。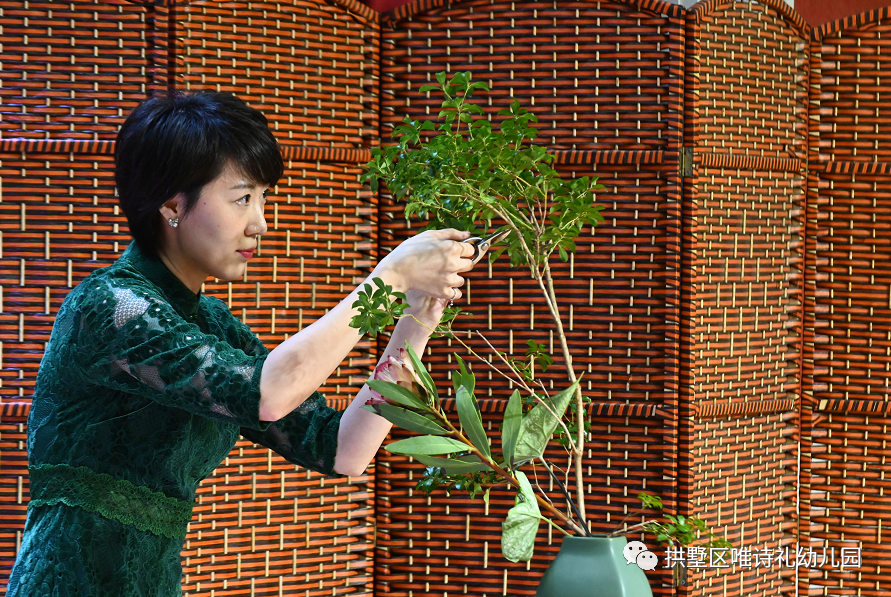 Next Dylan, his Mother and his Father brought us their very uplifting and comical version of the tale 'Wusong kills a tiger'.
Dylan和他的父母给我们带来有趣的亲子情景剧,"武松打虎"。
A wonderful performance from some K3A mothers, two daughter and Teacher Angela
K3A的两位女生以及妈妈和老师们心中流淌着万般情思的《相思吟》。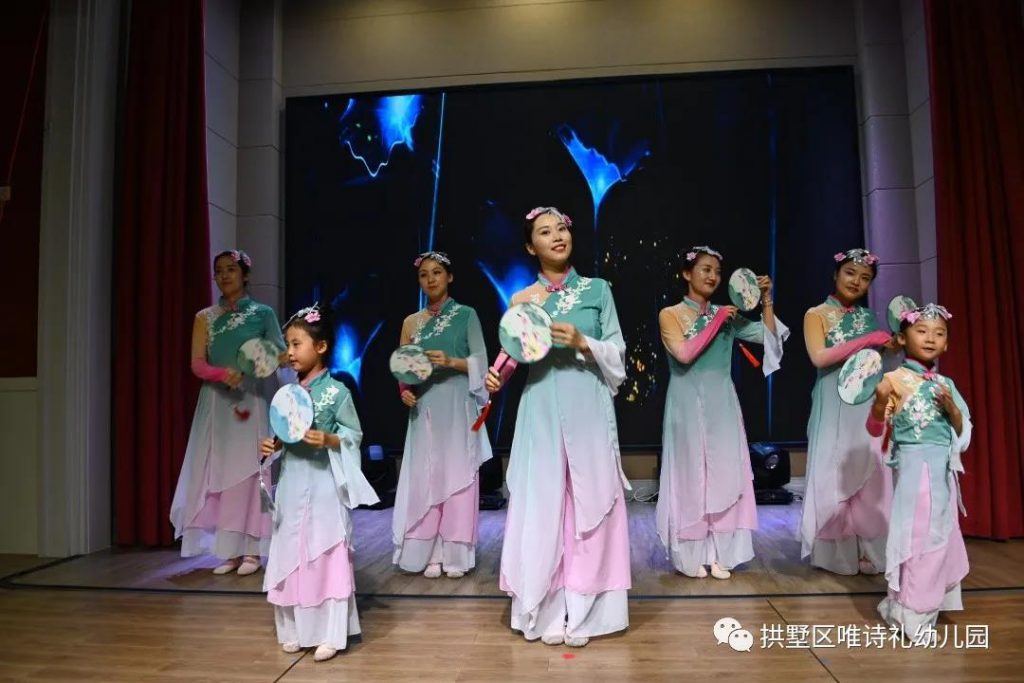 Charles and Charlie shared their message that learning English is fun and that we should also be willing to try our best with their cool performance.
Charles 和 Charlie兄弟的英文歌曲串烧。
Teacher Natalie, Teacher Angela, Teacher Mumu and Teacher ….. read their poem to their graduating class. It was an emotional goodbye.
K3A全体老师诗朗诵。
K3A's graduation was finished off with a big group performance of the 'Graduation song'. Kids, teachers and even parents got involved in this last performance, spreading the joy of graduation together.
三年的情谊,让我们彼此珍惜,三年的相处,让我们更加眷恋,三年的陪伴,让我们更加不舍。K3A全体小朋友,老师和家长《毕业之歌》的深情旋律,如汩汩暖流,天籁般的童音让我们放佛回到闪闪发光的童年岁月。
Good fortune awaiting you with
Relationships, built on love and caring
Adventures, that beckon you to follow your
Dreams, keeping them always close to your heart
Understanding of others' opinions, and
Achievements you'll be proud to make
Trust, in yourself to make good choices with
Energy, enough to fulfill your lifelong goals
Happy Graduation Everyone! You Done it!
一首英文藏头诗送给所有毕业班的小朋友!再次衷心感谢所有家长对孩子、对唯诗礼的支持!未来的路还很长,唯诗礼会带着你们的信任继续加油,也愿小朋友们带着唯诗礼的爱勇往直前。祝贺你们!毕业快乐!