The beginning of summer has passed, the grains are becoming fuller. The roses are blooming, the cherry is red. Everything is just right! In this colorful season, after the K3 classes returned to the kindergarten, the K2 class's kids finally returned to the "long gone" kindergarten, reunited with teachers and partners!
立夏已去,小满未满。蔷薇将近,樱桃已红。一切都恰到好处!在这色彩斑斓的时节里,继大班返园后,中班的宝贝也终于回到"阔别已久"的幼儿园,和老师、伙伴们团聚啦!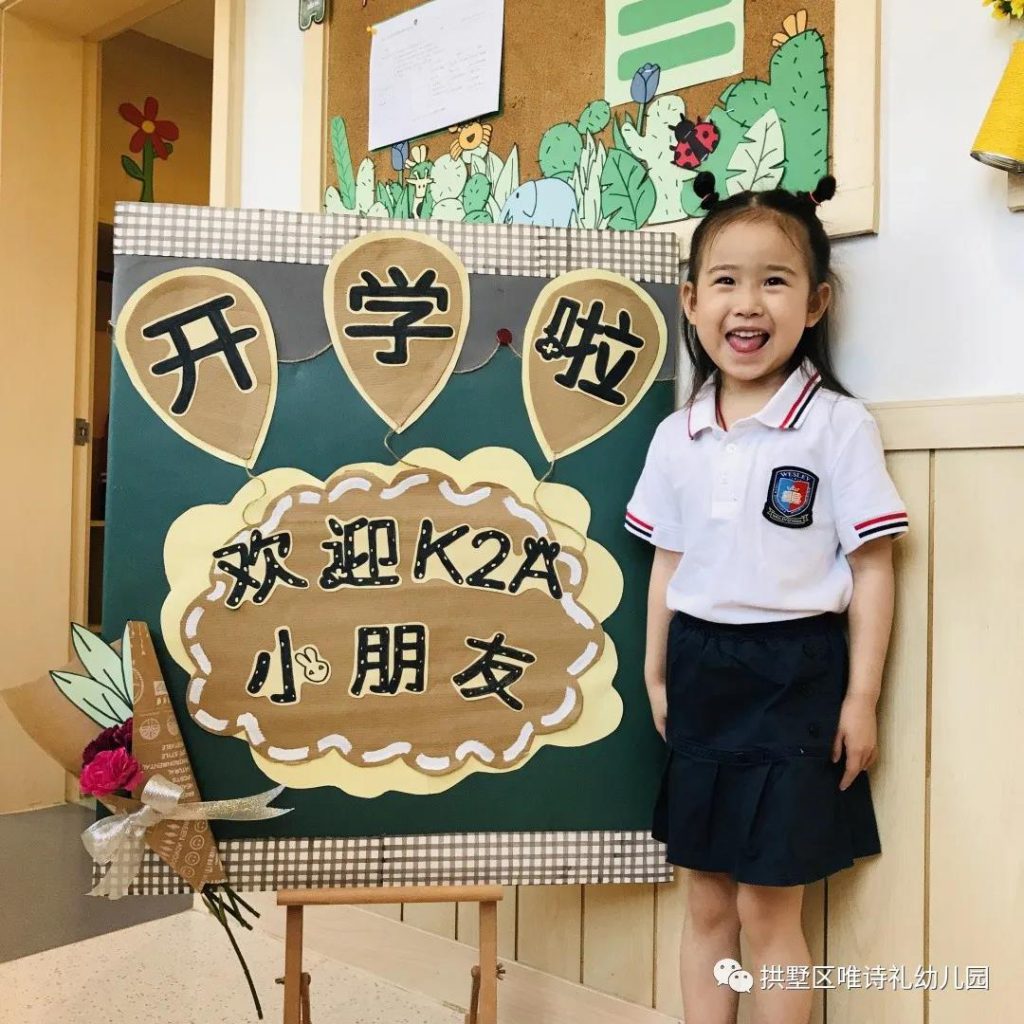 Today the second group of children were welcomed back to the kindergarten with lots of anticipation. How are all our friends? Did everyone get taller while we were away?
What activities will be carried out on the first day back in kindergarten? Well let's follow the pictures and revisit the first day back for K2 classes!
又是一个明朗的早晨,踏着轻盈的脚步,幼儿园迎来了第二批返园的宝贝。小伙伴们还好吗?大家长高了吗?返园第一天会开展哪些活动呢?让我们跟着照片来重温中班宝贝们的复学第一日吧!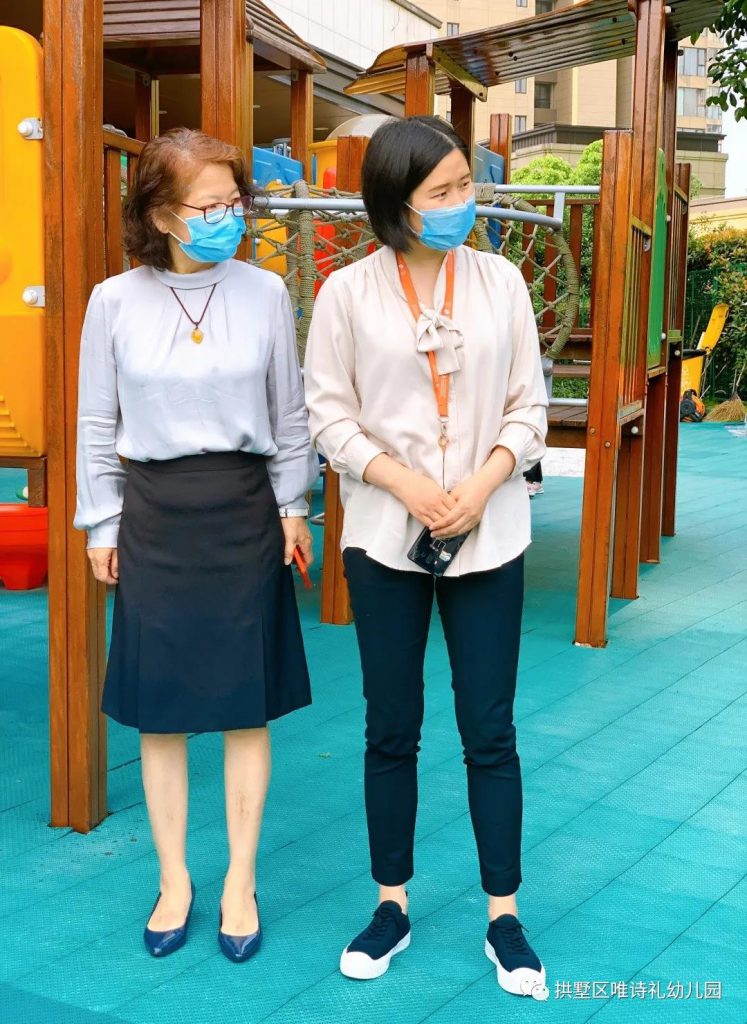 Our Principal was waiting to meet us early this morning!
园长妈妈一大早就在大门口迎接我们啦!
Our enthusiastic PTA member helps a lot on K2's opening day !
暖心的家委助力中班开学日!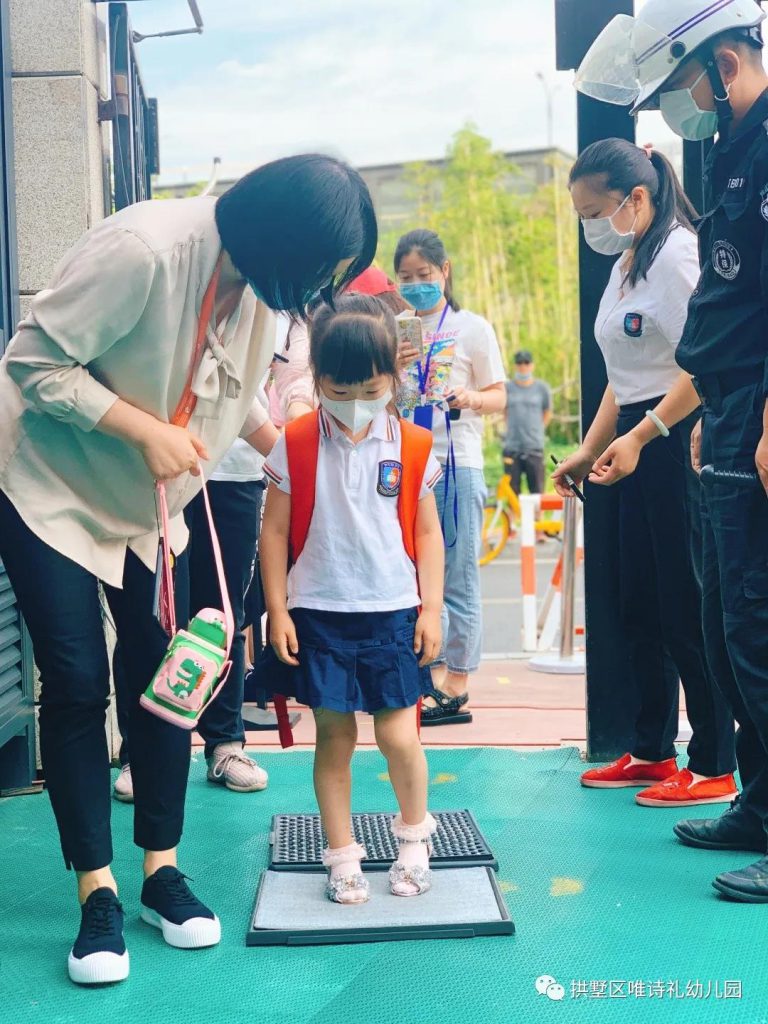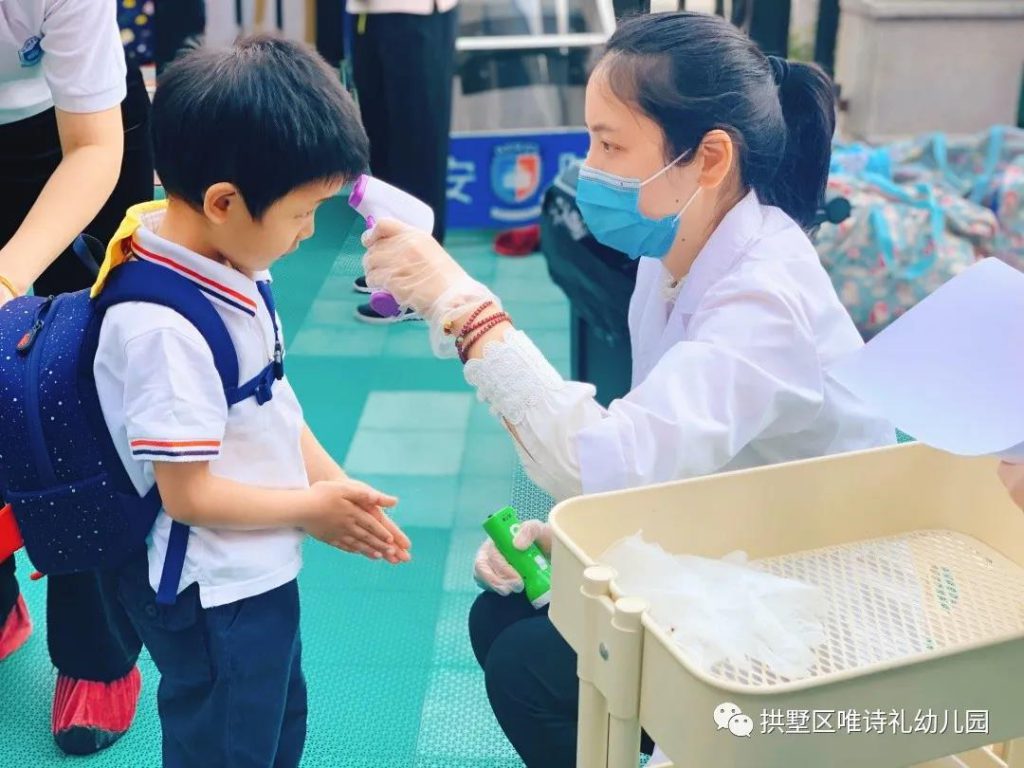 Ensuring health and safety is the first step to entering the kindergarten, no detail is missed in keeping us safe. From temperature check to mouth check, from disinfecting our shoe soles to disinfecting our hands – A smooth start to a happy and fun day!
入园是保障健康的第一大关,所以陈医生和老师们每个细节都不放过哦!从鞋底消毒到小手消毒,从体温检测到手口检查,我们开开心心的一天顺利开启喽!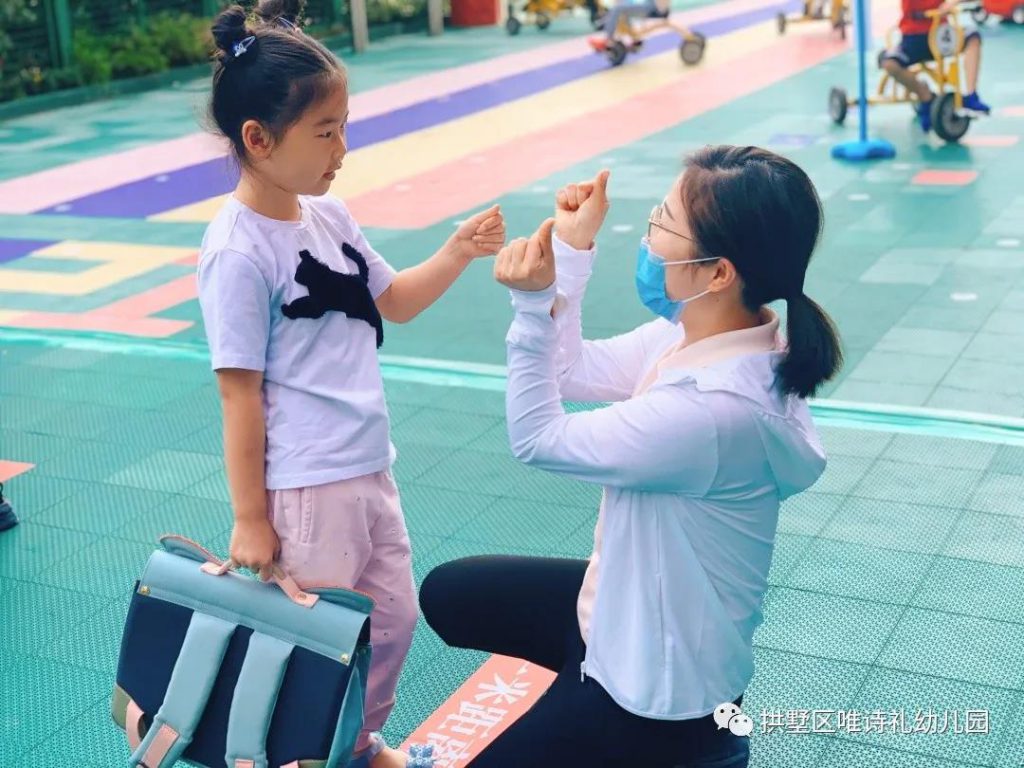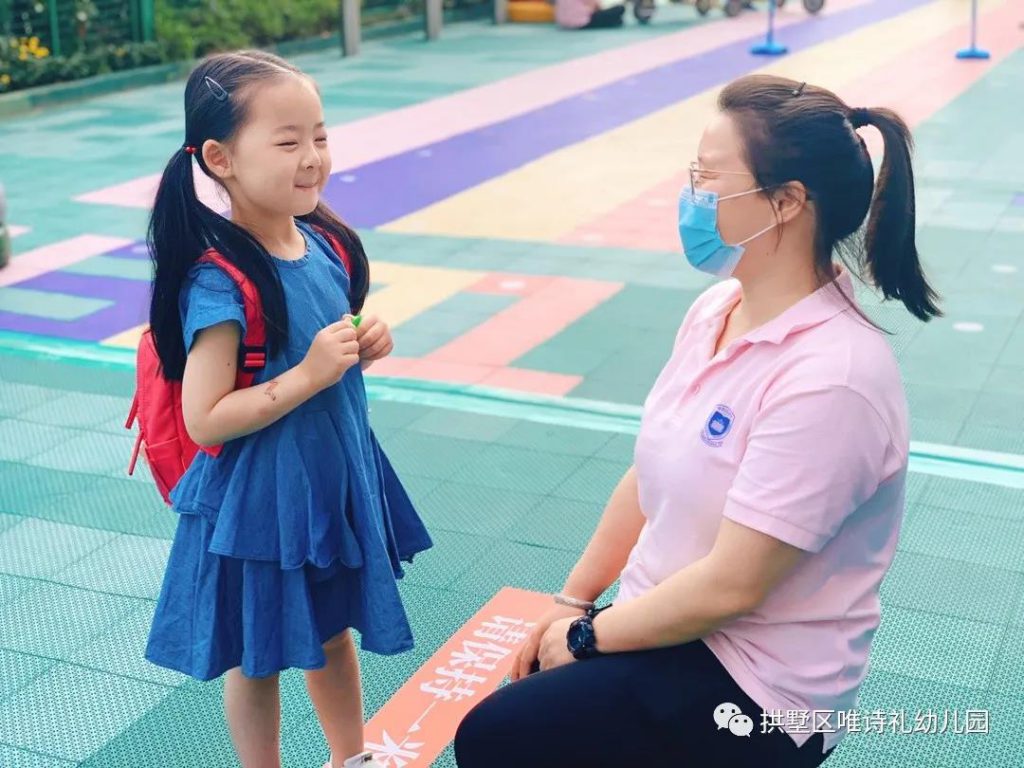 After such a long time, I can finally meet my teachers and friends again!
— I can't believe my eyes, I found them! This is my kindergarten family. Although we still need to maintain a proper distance we can show our love to everyone in other ways. It's okay not to hug each other, I can express my love like this…..
在N天的云相见后,终于要和老师、小伙伴们见面了!
一一确认过眼神,找到啦!这就是我在幼儿园最最亲爱的家人们。虽然还需要保持合适的距离,但不能和大家拥抱也没关系,我会这样表达爱……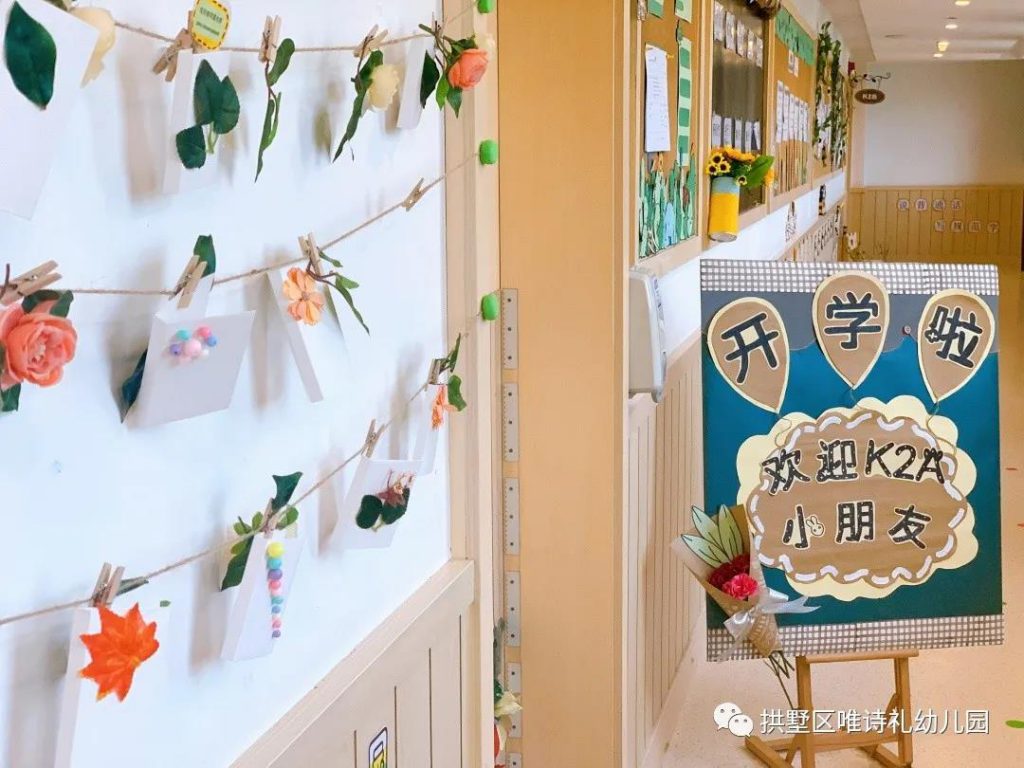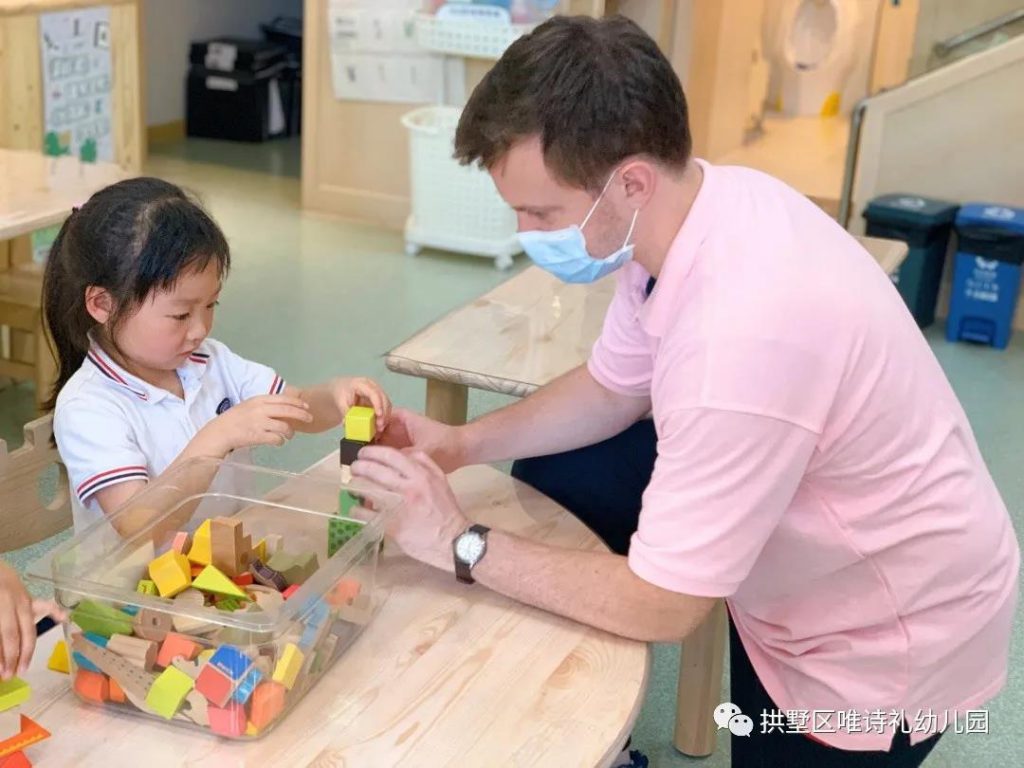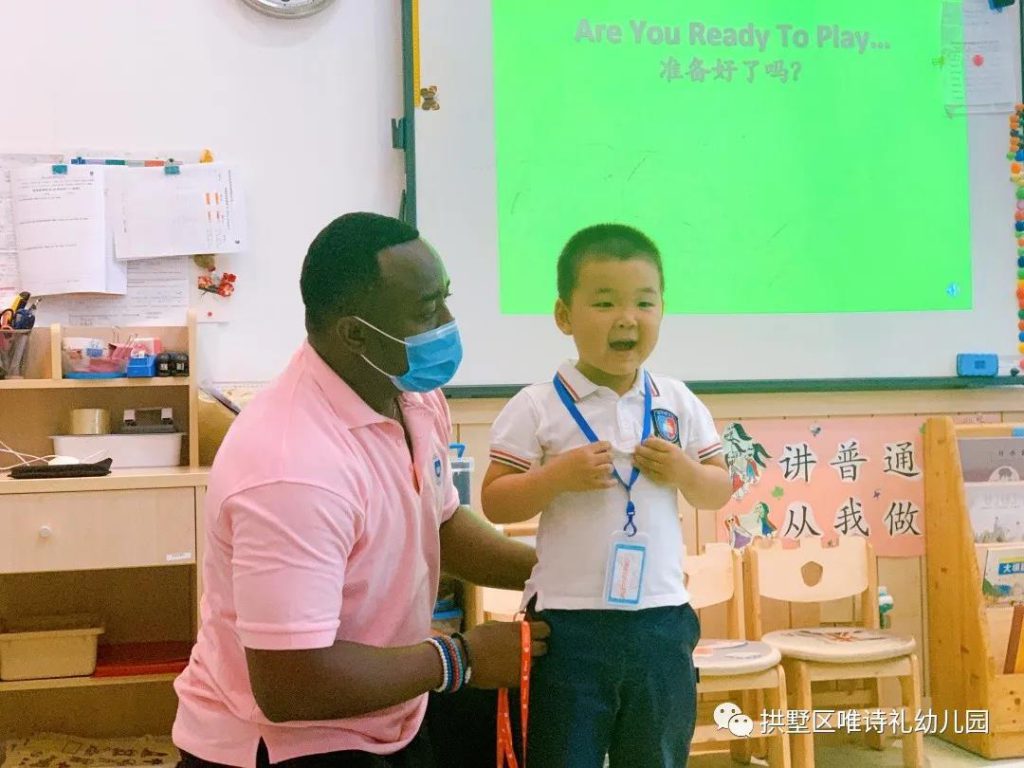 "Teacher, there are new toys in our play corners!"
"Our classroom is even more beautiful than before!"
"We are ready for our first activity!"
"老师,区域里多了新玩具!"
"我们的教室好像变得更漂亮啦!"
"开学第一课,我们准备好了!"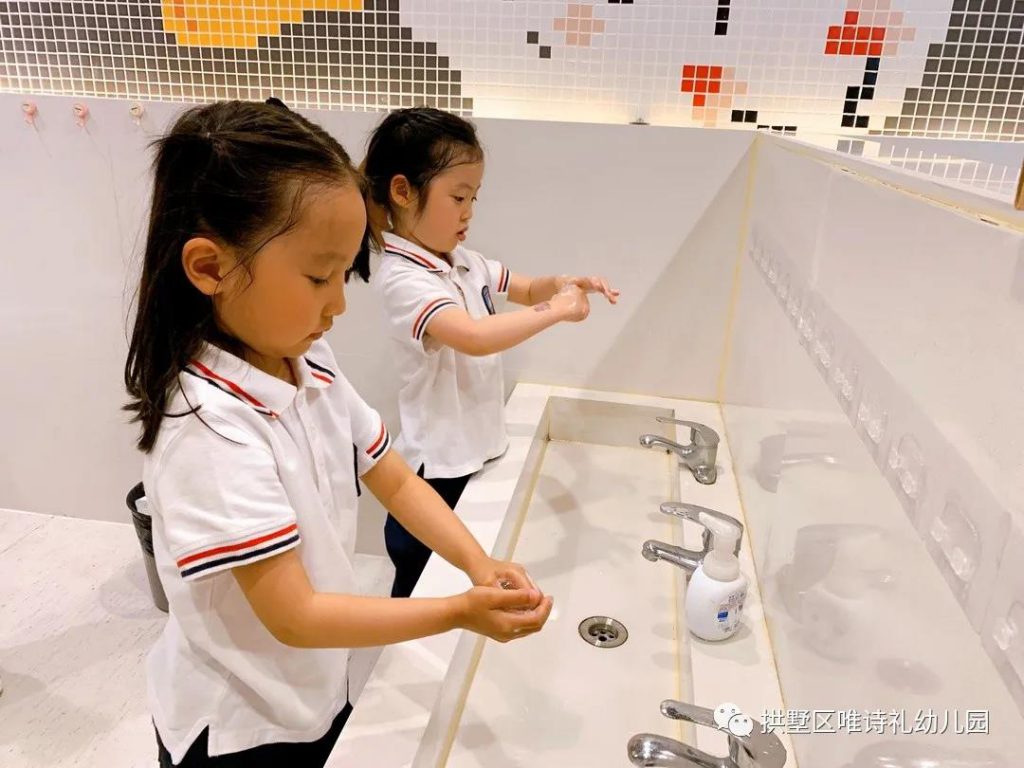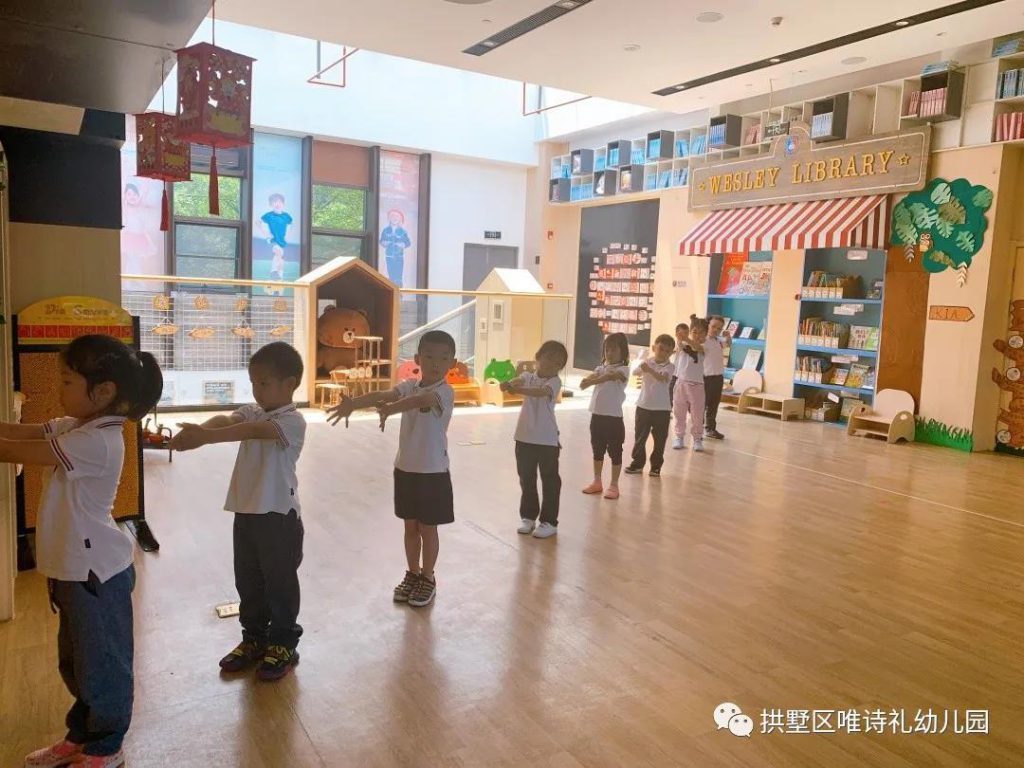 This speical time let us learn a lot of different things. Whether it's not to panic in the face of the epidemic or learning to practice good hygiene habits at all times, there have been many meaningful things to take from this period.
一场疫情,让我们学习到很多很多,无论是面对疫情不恐慌的心态,还是时刻讲卫生的好习惯,都是这场危难中最有意义的收获!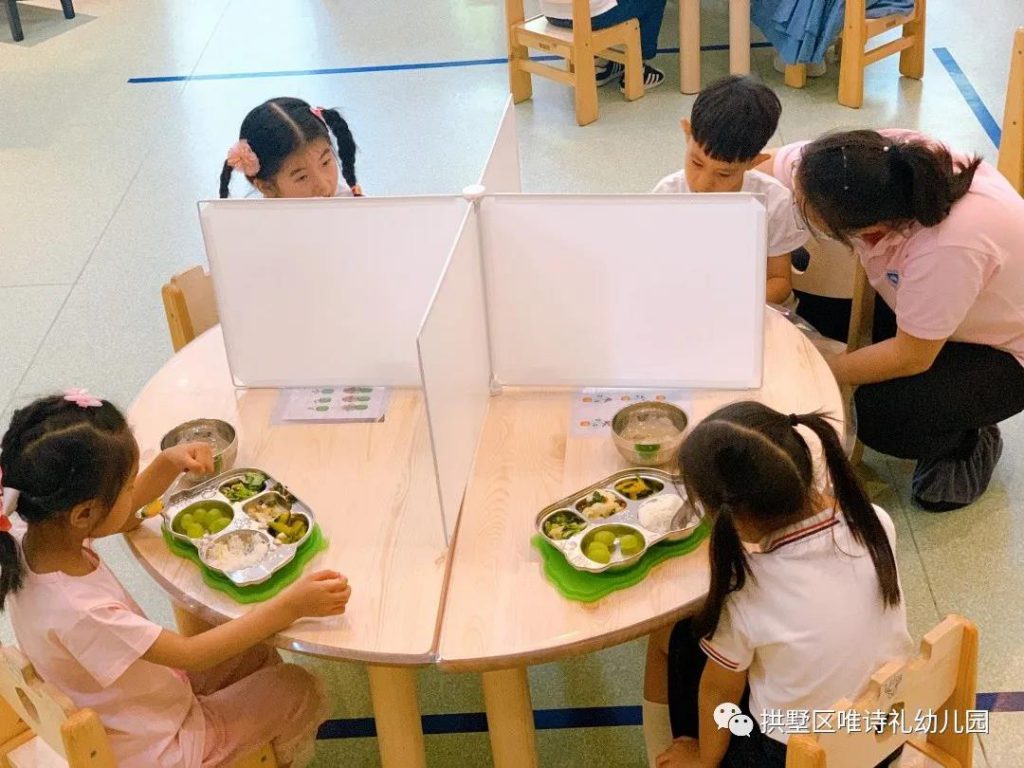 Mom and Dad have no need to worry, we eat very well in kindergarten! Eating in kindergarten and eating at home are not the same, in kindergarten we us a partition on the tables to keep us safe from the virus!
爸爸妈妈请放心,我们在幼儿园吃饭很棒!幼儿园吃饭和家里不一样,桌上有隔板,这样可以防止病毒哦!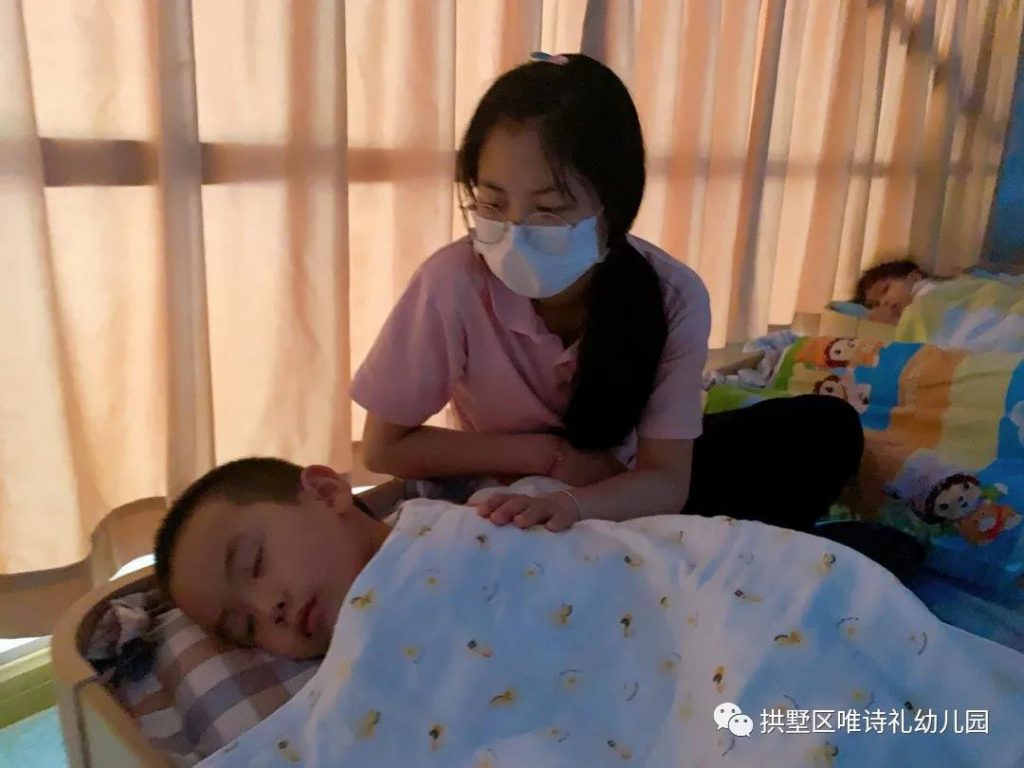 Our long lost beds! They are so comfortable! Let's have sweet dreams together!
久违的小床真舒服!一起做个甜甜的美梦吧!
We go to our familiar playground and get warmed up, then we play games together! Exercising makes our body stronger and healthier, then the virus won't dare bother us!
来到熟悉的操场上,先做完热身运动,再和大家一起玩体能游戏吧!身体锻炼好,才会更强壮,这样病毒都不敢欺负我们了呢!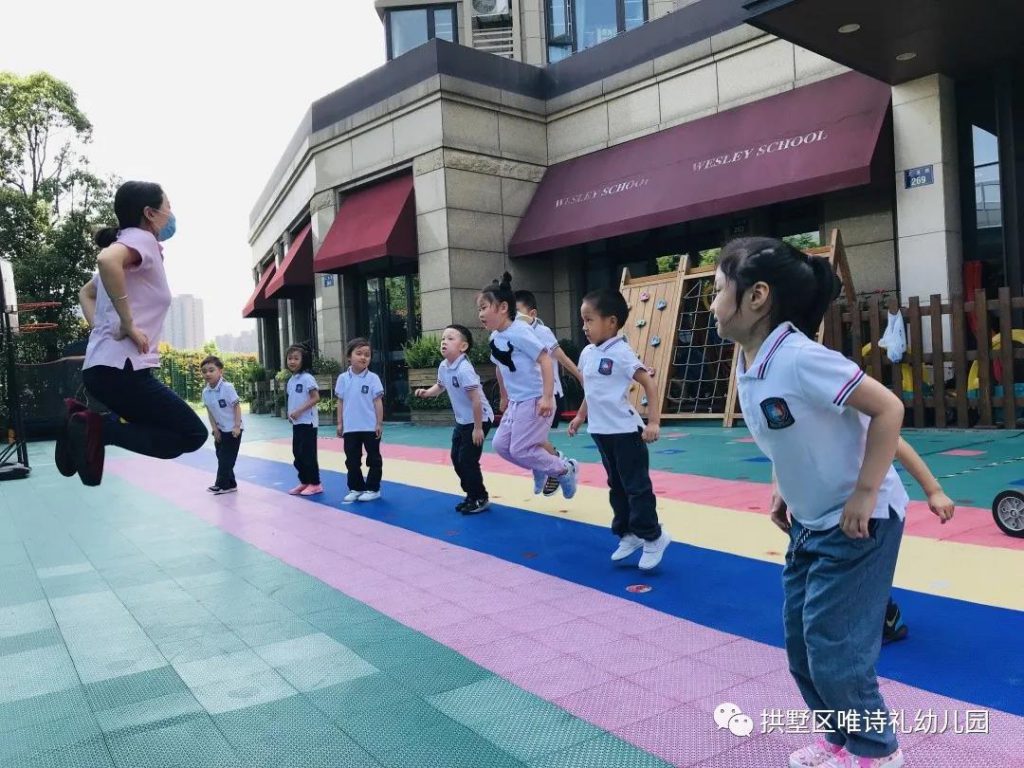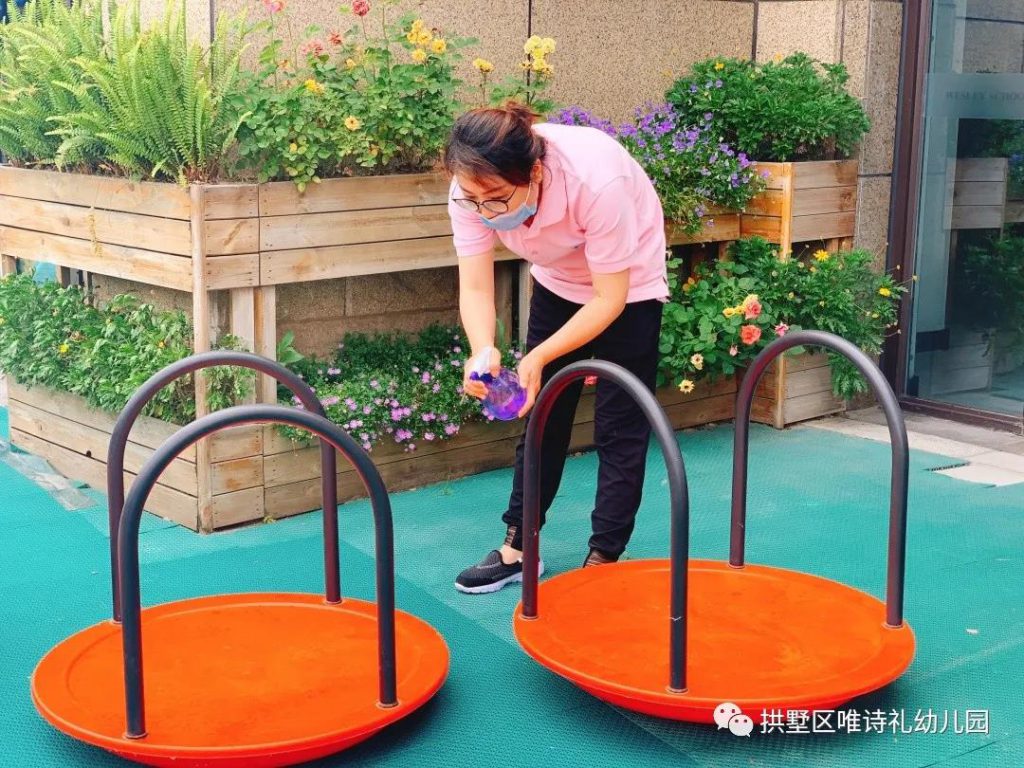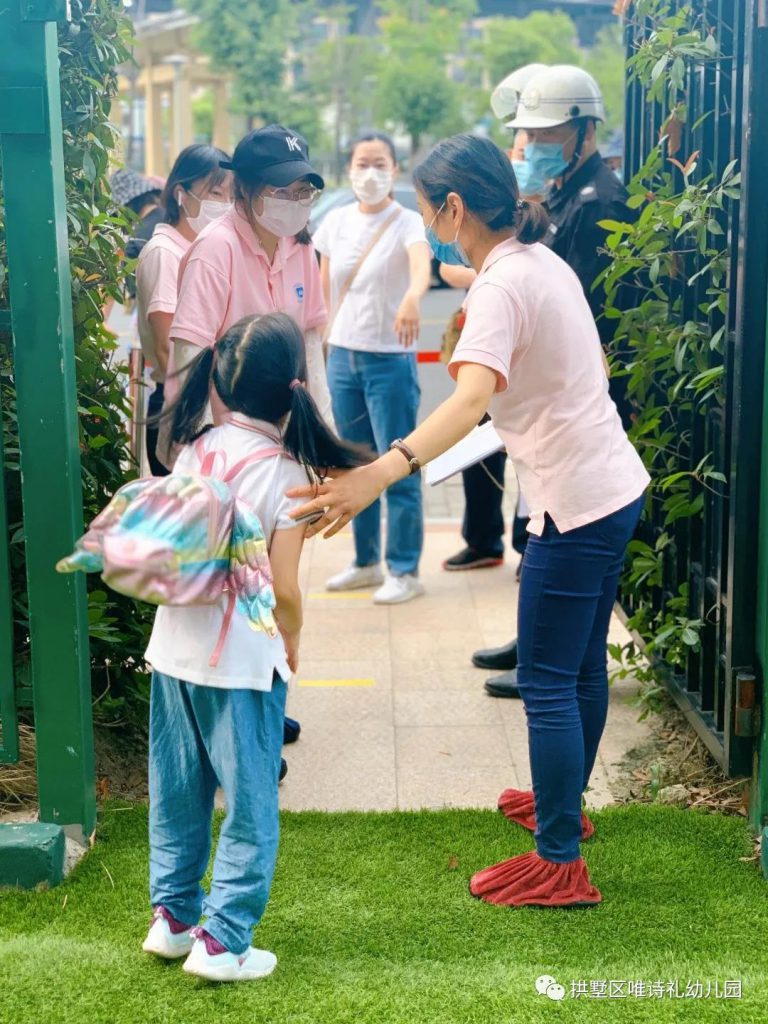 A day of fun activities has come to an end,
Mom and Dad are like us,
waiting orderly in line to leave the kindergarten.
Let's also praise our Moms and Dads for keeping safe.
一天的快乐生活结束啦,
爸爸妈妈也和我们一样,
非常有序地等待离园。
我们也为爸爸妈妈点赞哦!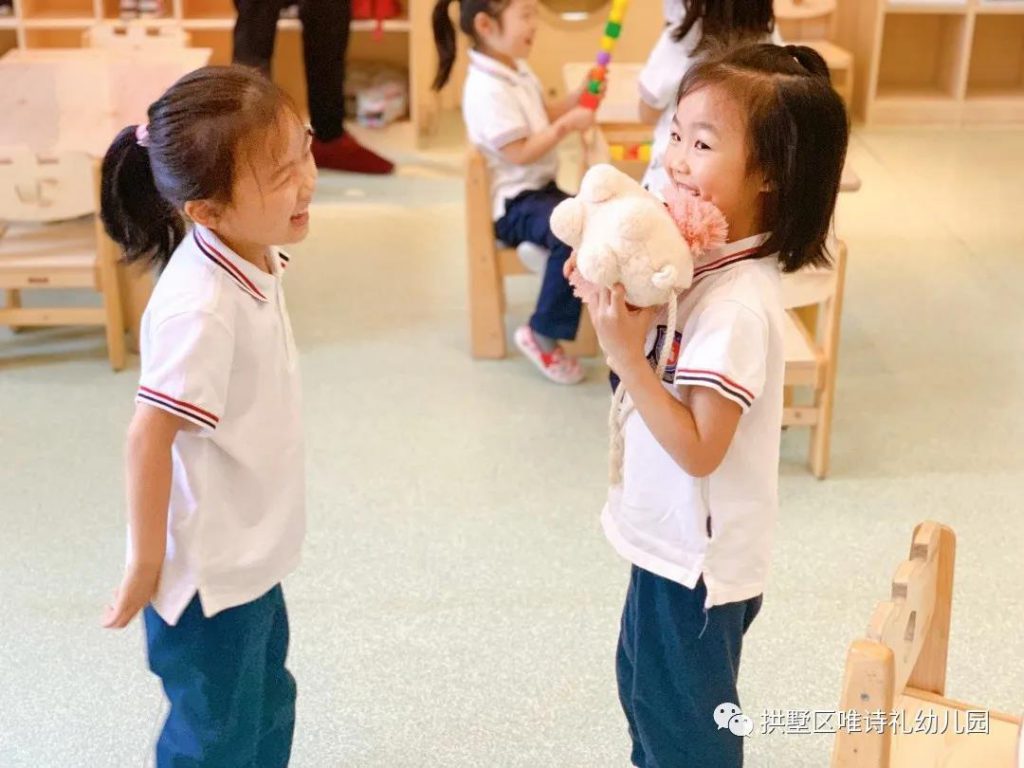 Dear children,
Our kindergarten is once again lit up because of your return!
May you be healthy forever,
and enjoy running around our grassy lawn
with your teachers!
亲爱的孩子们,
幼儿园因你们的归来而再次点亮!
愿你们永远健康,
和老师们一起,
尽情奔跑在青草茵茵的操场上!